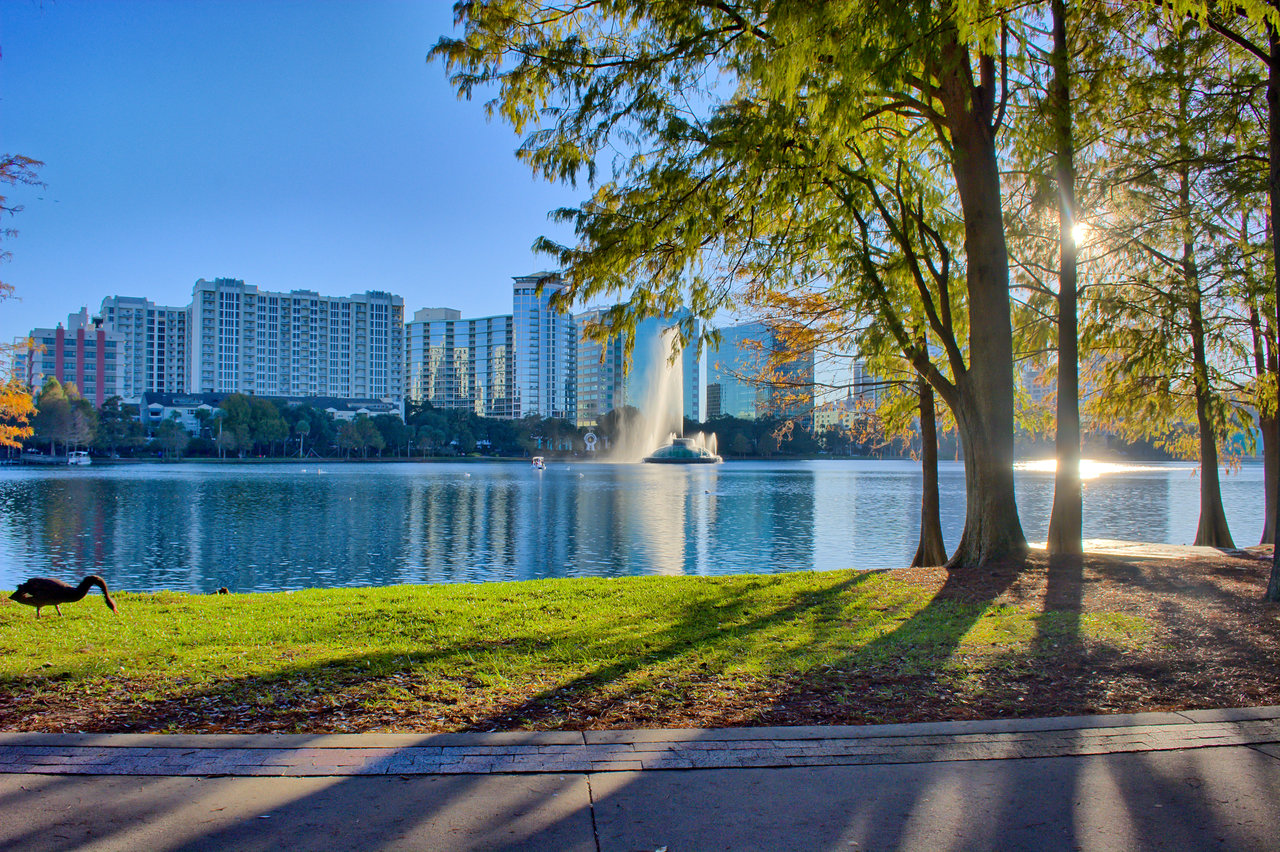 ORLANDO
MORE THAN MOUSE EARS & GIFT SHOPS
VIEW HOMES
People are drawn to Orlando for the magic they feel at the theme parks, the warm weather, and the vibrant energy found throughout the city.
This is why visitors often turn to locals, and residents are so proud to call 'The City Beautiful' their home.
People are often surprised when they experience the other side of Orlando and its identity outside of the theme parks. You don't need a season pass to enjoy all that Orlando has to offer.
Locals never run out of something new to explore, whether it be a night at an Orlando City Soccer game, a show at the Dr. Phillip's Performing Center, movies under the stars at Leu Gardens, or the Farmers Market at Lake Eola.
Popular homes for sale in Orlando lie in the beautiful suburbs within the city or in a sky-high condo right in the heart of Downtown. The most desirable homes are found lakeside, with gorgeous pools, or along the brick-lined streets in some of the city's historic districts.
Orlando, Florida – home to a booming economy, exciting opportunities, a beautiful atmosphere, and endless options.
Welcome to "The City Beautiful"
Explore life throughout world-famous Orlando, Florida & what it's really like to call it home.
Homes for Sale
Get All The Latest Listings
Don't miss your dream home! Sign-up to be alerted of homes for sale in the area that match what you're looking for.
Sign Up
Ready to Make Your Move?
Chat with an agent to learn more about our services for home buyers & sellers.
Connect With an Agent
Orlando - Town vs. County Stats
Avg Price in Orlando: $600,600 / County Avg $757,100
79%
Avg Taxes in Orlando: $4,500 / County Avg $5,200
86%
Avg Sq. Ft. in Orlando: 1,937 / County Avg 2,212
88%
Avg Price per/sqft in Orlando:$310 / County Avg $342
91%
Avg Walkscore in Orlando: 34 / County Avg 30
115%
Avg Year Built in Orlando: 1992 / County Avg 1996
100%
Avg Days on Website in Orlando: 74 / County Avg 77
96%
Orlando Real Estate Market Health
New Listings
Reductions
Foreclosures
Short Sales